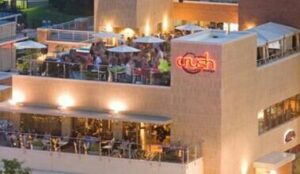 The Woodlands offers many fun activities for date night. Whenever you want to try something new, there's sure to be something fun to do with your significant other. Here are just a few suggestions for that perfect date night!
Pinot's Palette is a fun date night or even double date night. Bring out your artistic side and follow the guide along as you paint your very own masterpiece-and you can even bring your very own wine!
The Riva Row boathouse is a perfect outdoor activity. With kayak rentals, you can choose individual kayaks or tandem. Paddle down the scenic Woodlands Waterway, and you can even pack a picnic and stop at one of the many lush banks along the way
Ice skating for the winter months, the Woodlands ice Skating rink is a fun date night. With music, hot chocolate, it's a romantic night – plus it's about as close as you'll get to snow in The Woodlands!
Enjoy a bite to eat at one of the many delicious restaurants along the Woodlands Waterway. Don't forget to stroll by the fountains at waterway square. The beautifully lighted fountains feature a myriad of colorful lights which are timed to flash to the beat of the accompanying music.
These are just a few of the many fun activities to do in The Woodlands. From the outdoorsy couple to the couples that want to be wined and dined, you are going to find the perfect activity in The Woodlands!