Moving into your first apartment can be one of the most exciting and rewarding times of your life! Maybe you are finally moving out of your parents house, getting out of your college dorm room, or moving in with your best friend, make your first apartment one that you'll never forget! You may be anxious about making sure you have everything you need for your very first apartment, but no worries we have your back! Check out our To-Do list before you move into your new pad!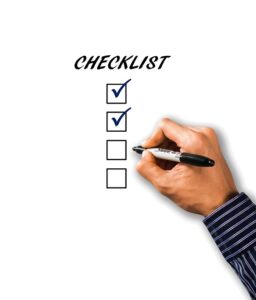 1. Find An Apartment
Finding your first apartment does not have to be as scary as it sounds! That's what we are here for… Apartment Locators will be able to help you decide on a budget and figure out where you want to live. They will then do a search for you to find an apartment that meets your needs based off of your move-in date, location, size and more. Once we've narrowed it down to your top picks, we will assist you scheduling a tour and applying for your NEW home!! Fill out this form to start your FREE apartment search:
2. Sign Your Lease
Before you sign your lease make sure you thoroughly read and understand what you are signing!
– Confirm your lease term dates.
– Know their policies for decorating your apartment. Can you paint the walls? Can you hang pictures? ETC.
– Are pets allowed?
– Overnight guest policies.
– Parking rules
– If you are interested in adding a roommate or subletting later in your lease, make sure it is allowed.
– Understand the lease termination and early termination policies.
– Last but not least, before you move any of your belongings in do a complete walk-through of your new apartment and fill out the walk-through report that the apartments provide you. If you notice any sort of damages, scratches, etc. take note of them on your walk-through report so it is not taken out of your security deposit at the end of your lease term.
3. Set up Utilities!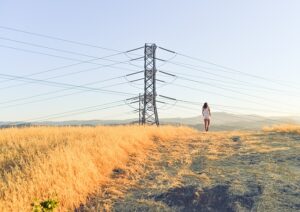 The worst thing that could happen is to show up on moving day and not have any electricity! Grab a list of approved service providers from the leasing office and get your utilities set up before move in day.
– Water
– Electricity
– Cable/Internet
– Renter's Insurance
4. Get Packing
Start calling moving companies for the big day (most apartments will be able to give you a good recommendation) OR ask friends and family to help and pay them in pizza! I mean, who doesn't like pizza, right? Make sure to write on the outside of the box what room it goes to and whether or not there are fragile items inside, that way whoever is helping you will know. Also, pack an overnight bag for your first day in your new place! Things you may need but haven't even thought about but will come in handy on moving day: toilet paper, paper plates, toiletries, pajamas, snacks, garbage bags, a bottle of wine and some cups to celebrate!
5. The BIG Day
It's the big day! You finally get the keys to your very first apartment! Woo Hoo! Make sure you have your keys and move in packet handy. Do another walk-through and make sure the place is spotless! Supervise movers if need be and look at your new beautiful apartment in AWE!
6. Make Yourself At Home
You did it! It's time to unpack, have some fun, and make this place your own!! Head to your local thrift shop or local home goods store for some new decor. We've also compiled a list of items you may need for your very first apartment (see picture below). Congratulations! Time to start planning a apartment warming party!