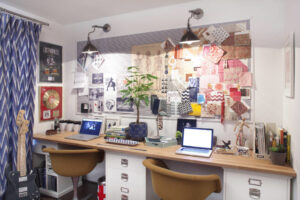 You have your first apartments and are happy to be out of that dorm or Mom and Dad's house. How can you make your apartment look like a grown-up lives there and not like your a kid still? Here are some great ideas for making your apartment in The Woodlands pop.
Paint – Use COLOR! You're old enough now to know that you can repaint the apartment to that dull drab color before you move out.
Curtains – use beautiful window coverings, whether it be curtains or blinds. Nothing said "grown up" like wonderful coverings on your windows at your apartment in The Woodlands.
Even if you decide to stay neutral, add splashes of color with flowers, lamps, pictures, and pillows.
Rugs – add area rugs as artwork for your floor. There are many types and colors of runs so have fun on the floor!
Do it yourself architecture – add built ins, stripes on walls, colored furniture and lighting to make the apartment in The Woodlands your own. Create interest throughout the apartment to draw the eyes and make a conversation piece.
Go Bold in small spaces – wallpaper in the bathroom as lots of bang, large pots of plants, huge pictures – all these make a statement.
Replace the lighting – builder-grade lighting is booorrring! Replace the lighting with nice and functional light fixtures and keep the old ones so you can take them with you when you move to another apartment in The Woodlands!
Can't afford new furniture? Cover the old with furniture covers that you buy or make. That way you can go from dated to new in 15 minutes!
Invest in the bed – you work hard all day and need your sleep so make your bedroom as comfy, relaxing, and sumptuous as you can. You deserve it!